1000 Aluminum Sheet Features/ 1050 Aluminum Alloy Sheet/ 1100 Aluminum Alloy Sheet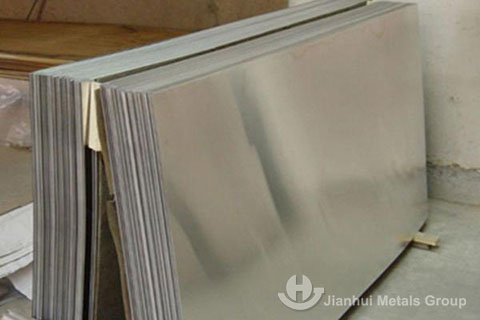 1000 Aluminum Sheet Features
♦ This series aluminum sheet, also called pure aluminum sheet, has the highest aluminum content among all the series produced by Jianhui Metals Group. Its aluminum content can be more than 99.00%.
1000 Series: 1050 1060 1070 1100 1200 1235 etc.
♦ As no other techniques are involved in the production, the production procedure is single and the price is cheap. It is a commonly used aluminum sheet in conventional industries.
♦ The last two numbers in the serial number are used to determine the lowest aluminum content of 1000 aluminum sheet series. For example, in the 1050 series, the last two numbers are 50 and according to the corresponding international standard, the aluminum content has to reach 99.5% or more. In GB/T3880-2006, the technical standard of aluminum alloy in China, 1050 series also means the aluminum content has to reach 99.5%. Similarly, the aluminum content of 1060 series aluminum sheet has to reach 99.6% or more.
With aluminum of 99 percent or higher purity, these compositions are characterized by excellent corrosion resistance, high thermal and electrical conductivity, low mechanical properties and excellent workability. This material is non-heat treatable.
1050 Aluminum Alloy sheet
· 1050 aluminum alloy sheet can used in Chemical equipment, food industry containers, architectural flashings, cable sheathing
1100 Aluminum Alloy sheet
· 1100 aluminum alloy sheet can used in Sheet metal work, fin stock, name plates, utensils, spun hollowware, rivets, high conductivity applications

Jianhui Metals Group is a rich experienced 1000 aluminum sheet /1050 aluminum alloy sheet/ 1100 aluminum alloy sheet suppliers that our quality products are mostly exported to Europe, Australia, America,etc.Besides,we have win a great reputation by outstanding products with effective services making our clients widespread very satisfied.Let's start new relationship with us.