1xxx Series Aluminum Alloy Coil 1350 1050 1060 1070 1100 1235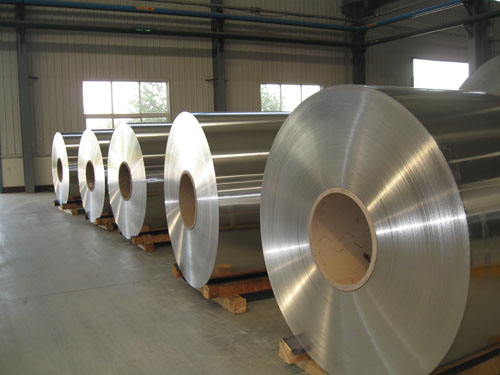 Aluminium alloy 1350 coil is a high content aluminum alloy that has the aluminium content of 99.5 % and is more electrically conductive than other 1000 series aluminum. This alloy has excellent formability and corrosion resistance. Alloy 1350 is widely used in a number of electrical and other industries due to its conductivity and formability. This alloy can also be found in various wire form and clips like aluminum coil 1350 products.
Because they are technically pure, aluminum alloy 1350 coil have;
· Excellent corrosion resistance – Since there are virtually no other metallic elements present, the integrity of the naturally occurring aluminum oxide film is not disrupted and less corrosion occurs. 1xxx series alloys are also very good for anodizing.
· High electrical and thermal conductivity – Aluminum has an electrical conductivity high enough for use as an electrical conductor. Its thermal conductivity is about three times greater than that of steel, making it an important material for heating and cooling applications.
· Highly reflective and decorative – Aluminum is inherently reflective and decorative, reaching up to 92% total reflection with different levels of surface brightness. This can be slightly reduced by alloying.
· Low tensile strength – With fewer alloy elements present, 1xxx alloys do not have a high tensile strength, leading to very high formability and excellent workability. Moderate increases in strength may be obtained by strain hardening.
The alloys in this series are suitable for electrical conductors and wire, electronic devices, heating equipment, lighting applications, food packaging, and decorative fittings.
With a business policy to serve 'Customer First', Jianhui Metals Group is manufacturing and aluminum alloy 1235 coil 1050 1060 1070 1100 1235 supplier who supplying hard aluminum sheets for a number of applications including building materials, automotive products, shoes and tens eyes etc. Different grades of sheets are provided by us with different values of tensile strengths.