2024-T3 aluminium sheet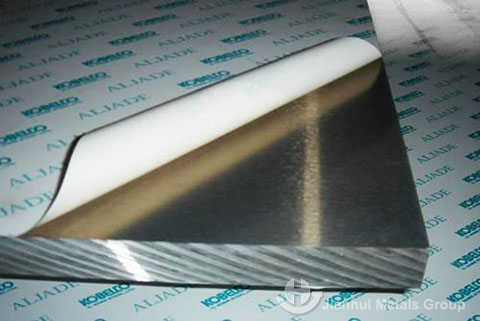 2024-T3 aluminium sheet is an aluminium alloy, with copper as the primary alloying element. It is used in applications requiring high strength to weight ratio, as well as good fatigue resistance. It is weldable only through friction welding, and has average machinability. Due to poor corrosion resistance, it is often clad with aluminium or Al-1Zn for protection, although this may reduce the fatigue strength. 2024-T3 aluminium sheet is commonly extruded, and also available in alclad sheet and plate forms.
This is the most common of the the high-strength aluminium alloys. It is aircraft quality. 2024-T3 aluminium sheet is thought of as the aircraft alloy because of its strength. It has excellent fatigue resistance. Welding is generally not recommended. Typical uses for 2024-T3 Alclad aluminium sheet are aircraft skins, cowls, aircraft structures, and also for repair and restoration because of its shiny finish (2024-T3 Alclad).Ultimate strength is 62000 PSI with a shearing strength of 40000 PSI.
2024-T3 aluminium sheet is known as the "aircraft alloy" in machining rod. It is one of the most popular alloys for cold heading and roll threading applications. It has high strength and excellent fatigue resistance. It is excellent on parts where good strength –to-weight ratio is needed. Machinability is good in heat treated and annealed condition. Commonly used in aircraft structural components, truck wheels, medical instruments, and screw machine products. We stock 2024-T351, 2024-T3511, and 2024-T4.