3003 aluminium alloy sheet heat treatment standard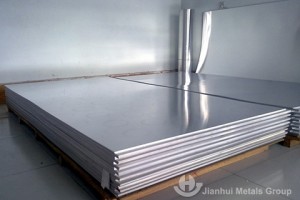 3003 aluminium alloy sheet contains Manganese as its major alloying element. 3003 Aluminum is an alloy with very good corrosion resistance and moderate strength. It is not heat treatable and develops strengthening from cold working only. 3003 Aluminum Alloy has good machinability and welding is readily accomplished by means of conventional welding methods. Commonly used in chemical equipment, ductwork, and in general sheet metal work.
The H14 in this  3003 aluminium alloy sheet designates its temper, and also means that it's partially annealed and strain hardened. This makes this metal easy to form. Another type of 3003 H14 aluminum plate is the diamond plate, which consists of the same properties. This diamond-patterned plate is slip-resistant and offers aesthetic appeal. It's also lightweight, yet strong.
3003 aluminium alloy sheet  is usually supplied in H1x tempers, where the product is strain hardened only; there is no stabilisation treatment as is usual for the 5xxx series alloys.