3003 Aluminum Alloy Sheet, 3000 Series Aluminum Sheet Application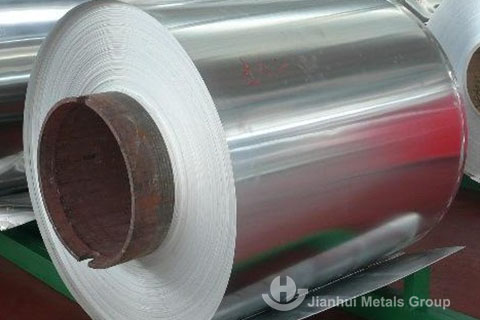 3000 Aluminum  Alloy Sheet Applications
As a result of its good property in anti-corrosion, this series aluminum sheet is commonly used in moist environments like air conditioners, refrigerators, at the bottom of cars, etc.
3000 series aluminum sheet is approx 20% stronger than the 1000 series, has great workability and may be deep drawn, spun, welded or brazed. The 3000series aluminum sheet is widely used for general purposes. The Alloy are including the AA3003, AA3004, AA3005, AA3102, AA3105, Temper O, H14, H18, H24, H26, H111, H112, F, From thickness 0.2mm-350mm, width 500mm-2300mm, length 500mm-110000mm. With Plain, five bar, stucco, diamond, or mirror surface process, Or coated with PE, PVDF, BRUSH etc. There is (CC) cold rolling and (DC) hot rolling Line.
3003 aluminum alloy sheet Approx. 20% higher strength than the 1100 series, but retaining an excellent workability rating. May show some slight discoloration when anodized, but reacts well to mechanical and organic finishings. 3003 aluminum alloy sheet is easily welded and brazed, but solder is limited to the torch method. Like 1100, tends to be "gummy" when machined. Non-heat treatable.Typical applications include food and chemical equipment, appliance components, truck and trailer roofing, heat exchangers, and lawn furniture components.
As a China-based 3003 aluminum alloy sheet manufacturer and supplier, we also produce coated aluminum coil, aluminum plate, aluminium slit coil, aluminum strip, anodising aluminum sheet, embossed aluminum sheet, etc.
3003 aluminum reacts well to mechanical finishing as well as organic finishes. Aluminum 3003 is a popular alloy that offers customers very good atmospheric corrosion resistance and moderate strength. Unlike other aluminum alloys, 3003 is weldable by conventional welding methods. It also takes cold and hot working well and has generally better mechanical properties. Due to its unique properties, aluminum 3003 is in use for a number of different applications.
It is commonly used in chemical equipment, ductwork, and in general sheet metal work. 3003 aluminum alloy sheet is also used in the manufacture of cooking utensils, pressure vessels, builder's hardware, eyelet stock, ice cube trays, garage doors, awning slats, refrigerator panels, gas lines, gasoline tanks, heat exchangers, drawn and spun parts, and storage tanks.
Don't see what you are looking for? Please contact us to inquire and we will gladly source material for you.