3105 color coated aluminum coil sheet details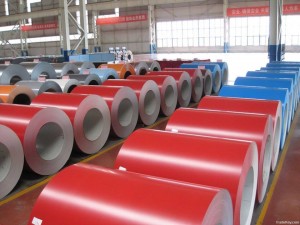 3105 color coated aluminum coil sheet is an essentially 98% pure aluminium alloy with minor additions for strengths, because it has manganese, its corrosion resistance is very good, and also its strength is greater than 1000 series alloys, but its price is almost same as 1000 series alloys, therefor it is widely used for making roofing.
Alloy:3105 color coated aluminum coil sheet
Temper:HO,H12,H14,H16,H18,H22,H24,H26,H28
Thickness:0.2mm-6.0mm
Width:80mm-2300mm
Standard production:ASTM-B-209M,BS EN 485-2,BS EN 573-3,GB/T3880-2008
MOQ:5 tons per size
Mother coil:DC or CC
Weight:about 2 mts per pallet
Surface:Color Coated, Many kinds of color
Package:Export standard package with wooden pallet
Delivery time:within 30days
Origin:China
Jianhui 3105 color coated aluminum coil sheet—specializes in producing color coated aluminum coil for Exterior and Interior applications. Color coated aluminum coil is a salt with an excellent acid-resistant material. Coating to maintain a long light. It is an environmentally friendly, fire-resistant properties of the green and beautiful decorative.color coated aluminum coilare widely used in ACP,curtain panel,honey comb panel,shutter,roofing and most of the decoration areas. We have introduced in most advanced computerized metal processing equipment ,Pre-treatment by the German pharmaceutical Henkel and Kenema Mittel. PPG paint coatings using the United States, Sweden BECKER paint, the United States Lili valspar paint. PVDF, perfluorocarbons can be divided into surface coatings, self-cleaning nano-Kang Wu fluorocarbon coating, coated polyester, acrylic coating.With the superior quality and advanced management,our products had been export to Euro, Middle East, North America ,East Asia and many other areas and Countries.