4-150mm aluminum plate /sheet 1060 have a new price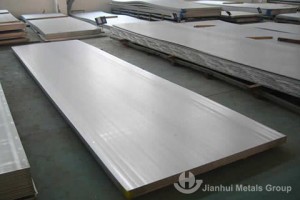 Aluminum plate 1060,Aluminum sheet 1060
The characteristics and applicable scope: 1060 is the formation ofadd a small amount of copper element in pure aluminum.1060 has good forming property, high corrosion resistance, well weldability and conductivity.1060 is widely used in products what is low requirement in the intensity, such as chemical apparatus, thin plate processing parts, deep drawing or spinning concave ware, welding part, heat exchanger, clock surface and plate, nameplate, kitchenware, ornaments, reflective equipment, etc.
1060 aluminum sheet/coil is pretty similar to 1050 aluminum alloy with more than 0.1% of aluminum by weight. Both 1050 and 1060 aluminum sheet/coil of Mingtai Al. lives up to ISO standards, but they cover different ASTM standards. 1060 aluminum sheet/coil contains 0.05% cooper, thus, its conductivity is 55%. Besides, 1060 aluminum sheet/coil is relatively low strength, essentially pure aluminum alloy with many different tempers, such as O (annealed), H12, H14, H16, H18, etc. what's more, other aluminum sheet belonging to commercial pure wrought family are available, including 1050, 1070, 1100 and so on and so forth
Features and Applications of 1060 Aluminum Sheet/Coil
1060 aluminum sheer/coil is noted for its excellent welding characteristics and formability by cold or hot working with commercial techniques. It cannot be hardened by heat treatment but only from cold working. Tempers H12, H14, H16 and H18 are determined by the amount of cold working imparted into the alloy. Moreover, 1060 aluminum sheer/coil has good corrosion resistance as well as poor machine-ability, and its machine-ability can be improved in harder (cold working) tempers, such as H16 and H18. For its features above,
1060 aluminum sheet
/coil has a vast application, such as electric and chemical equipment, railroad tank cars, etc.