5000 series 5005 5754 5083 aluminum plate uses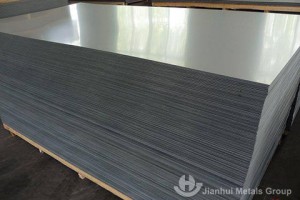 Use and characteristics of aluminum magnesium alloy, hard aluminium magnesium alloy aluminum lightweight, low density, good heat dissipation, strong resistance, can fully meet the 3C products are highly integrated, lightweight, miniaturization, anti-collision and electromagnetic shielding and thermal requirements. Its hardness is several times more than traditional plastic chassis, but the weight is only 1/3 of the latter.
5005 aluminum plate is used as a conductor, cooking utensils, instrument panel, shell and architectural decoration, building materials and decorative materials, car interior decorationmaterials.
5754 aluminium magnesium alloy aluminum 5754 aluminum alloy with medium strength, good corrosion resistance, weldability and easy processing characteristics, is a typical Al alloy Mg alloy. In foreign countries, 5754 aluminum alloy in different heat treatment conditions is theautomobile manufacturing industry (car door, mould, seal), the main material used inmanufacturing industry
5754 aluminum plate used in welding structure, storage tank, pressure vessel, marinestructures and offshore facilities, transport tanks as well as for the requirements of a goodprocessing performance, excellent corrosion resistance, high fatigue strength, high solderability and moderate static strength.
5083 aluminium magnesium alloy aluminum plate: 5083 the highest strength, in the non heat treated alloy in corrosion resistance, good weldability. For the need to have high corrosion resistance, good weldability and medium strength, hardness is significantly higher than that ofthe 5052 series, 5000 series of super hardness aluminum is one of the representative products.
5083 aluminum plate used in ship, vehicle, ship, automobile and aircraft for welding parts,need strict fireproof pressure container, refrigerator, television tower, drilling equipment,transportation equipment, missile component, such as armor.
Al Mg Si alloy strip: 6061 thick plate thickness: 6-450mm width 600-2000mm
Mg Al 6061-T651 alloy 6 alloy, the high quality aluminum alloy pre stretching process heat treatment; magnesium 6061 has excellent processing properties, good corrosion resistance,high toughness and processing after deformation, color film is easy oxidation effect is excellent, excellent characteristics.