7075 Aluminum Sheet/ Alloy 7075 Aluminum Plate/ ASTM B209 7075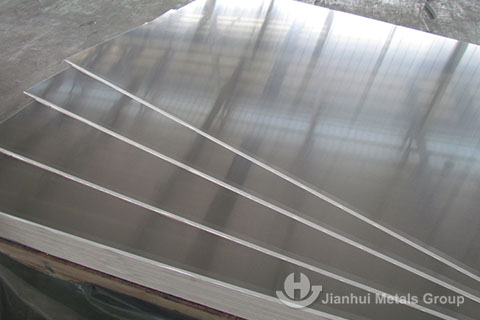 Alloy 7075 aluminum plate in all alloys in heat treatable alloys mill finish. 7075 aluminum sheet in non heat treatable alloys, mill finish, one side bright mill finish, standard one size bright finish, and standard two sides bright finish.
Alloy 7075 aluminum alloy plate referenced standard and documents
B548, B557,B594, B632/B 632M, B660, B666/B 666M, B881, B918, B928/B928M , E29, E34, E55, E290, E527, E607, E716, E1004, E1251, G34, G47, H35, AMS2772
Alloy 7075 aluminum Chemical composition limits (%)
Silicon 0.40
Iron 0.5
Copper 1.2-2.0
Manganese 0.30
Magnesium 2.1-2.9
Chromium 0.18-0.28
Zinc 5.1-6.1
Titanium 0.20
Aluminum remainder
The sheet and plate shall conform to the chemical composition limits specified in Table 1. Conformance shall be determined by the producer by analyzing samples taken at the time the ingots are cast, or samples taken from the finished or semi finished product. If the producer has determined the chemical composition of the material during the course of manufacture, additional sampling and analysis of the finished
Whenever you have a need for any of alloy 7075 aluminum for your products, please feel free to contact us .