AA Foil 1235 The Foil Comprise from 0.005-0.018 Thickness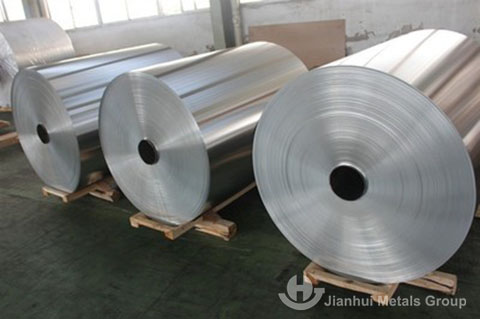 Light gauge AA foil 1235 are the foils comprise from 0.005-0.018mm thickness. This foils are generally used in flexible packing. The following industries are widely use this light gauge aluminum foils: condom packing, flexible pouches, paper foil, gutkha industry, food wraping/ house hold use, decoration, carols, thermal insulation, metalised HDPE bags making, extrusion laminated foils.
With a minimum content of 99.35%, the aluminum foil 1235 alloy has become the most common foil alloy on the market today. In the annealed states, it's very malleable allowing for easy workability and formability. A very similar alloy to 1145 as it contains almost the exact same chemical composition and the same physical attributes. At times, it can be used as a substitute for the 1145 alloy, which is becoming less common in the market today.
AA foil 1235 Aluminum foil feature 1 high plasticity and corrosion resistance 2 Elevctrical conductivity and thermal conductivity 3 Gas welding hydrogen welding and resistance welding 4 Under various pressure processing and extension bending
The process of the AA 1235 foil: 1 CC mother coil (made by casting rolling) or DC mother coil (made by hot-rolled production). 2 Rouging by cold rolling mill. 3 Finishing rolling by foil mill. 4 Cleaning and straightening by straightening machine. 5 Annealing (dangling annealing) to charge the temper. 6 Packing (from the inner to the outer : plastic film, fiber carton, wooden pallet with steel strip tied) put the drier into the package to prevent damp by sea.