Aluminium Coil Used for Aluminium Sheet & Strip Producing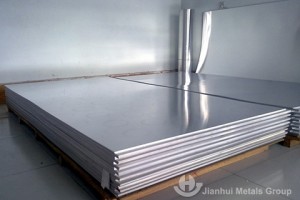 Use and characteristics of Aluminium Sheet & Strip, hard aluminium magnesium alloy aluminum lightweight, low density, good heat dissipation, strong resistance, can fully meet the 3C products are highly integrated, lightweight, miniaturization, anti-collision and electromagnetic shielding and thermal requirements. Its hardness is several times more than traditional plastic chassis, but the weight is only 1/3 of the latter.
Aluminium Sheet & Strip Application of industrial pure aluminum is widely used for aluminum, such as bus bar, wire and cable, electronic components; can be used for heat exchanger and the cooler, chemical equipment; packaging supplies of tobacco, tea, sugar, food and drugs, the barrel of beer such as deep drawing products; for roof panel, ceiling, wall, sound absorption and the thermal insulation material in building, household appliances, cookware, etc..
7075 Aluminium Sheet & Strip is a kind of cold forging alloy, high strength, far better than the mild steel. 7075 is one of the most powerful commercial alloys. General corrosion resistance, good mechanical properties and the anodic reaction. Small grain that better depth of drilling tool performance,wear resistance, thread rolling and different.
The Aluminium Sheet & Strip tensile strength of 524Mpa, yield strength of0.2% 455Mpa: 11% E/Gpa:71 elongation, elastic modulus, hardness of 150HB, density: 2810.