Aluminum 7075,Aluminum Alloy for sale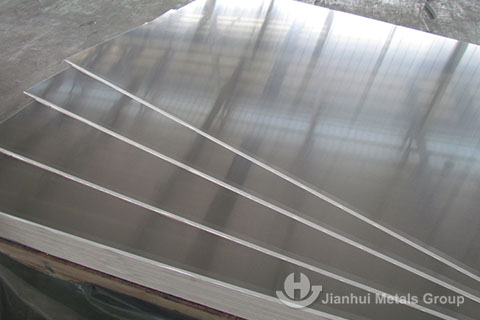 This aluminum plate is made of one of the strongest of the aluminum alloys. Its uses parallels that of 2024, with 7075 selected whrn higer mechanical properties are desired.Aluminum 7075 is an aluminum -zinc alloy with 1%-8% zinc in addition to small amounts of magnesium and small quantities of copper and chromium. This alloy is precipitation hardened to very high stength levels. Alloy 7075 is used in airframe sructures and other highly stresed components.
Jianhui Metals Group stocks a wide range of aluminum 7075 in plate, sheet distributed globally from our facilities in Europe, Asia, Africa, South America, Oceania and other countries and regions, which enjoys good reputation.
Aluminum 7075 is a high-strength alloy that offers good stress-corrosion cracking resistance. Known as a mainstay in the aerospace industry since it was introduced, Aluminum 7075 brings moderate toughness as well as an excellent strength-to-weight ratio. It is also important to note that at sub-zero temperatures Aluminum 7075 increases in strength.
When it comes to welding, the resistance welding is preferred, while gas and arc welding should be avoided. It is available in in the clad (Alclad) form to improve corrosion resistance.
Due to these outstanding benefits, Aluminum 7075 is used extensively for a number of applications including:
Highly stressed structural parts
Aircraft fittings
Gears and shafts
Fuse parts
Meter shafts and gears
Missile components
Regulating valve parts
Worm gears
Other aerospace and aircraft parts