Customized 1060 5005 5052 T5 Temper Aluminum Plate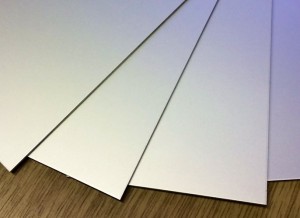 5005 5052 T5 Temper Aluminum Plate is a lean aluminum magnesium alloy with low density and excellent thermal conductivity. This medium strength non-heat-treatable alloy is known for its corrosion resistance in alkaline marine situations.
When anodizing, the metal you start with has a tremendous impact on the quality of the finished product that you will receive. Simply stated 5005 AQ alloy is formulated for a decorative architectural anodized finish. It allows for a more uniform and attractive anodized finish than other alloys.
Heat Treatment 5005 5052 T5 Temper Aluminum Plate is not hardenable by heat treatment. It can be significantly hardened by cold work (eg by cold rolling) and various "H" tempers are produced – most commonly H32 (¼ Hard) and H34 (½ Hard) – as well as the soft annealed Temper O condition.
5005 5052 T5 Temper Aluminum Plate spontaneously age-softens at room temperature immediately after cold work but will eventually reach a stable condition; all flat rolled mill products are supplied with stable properties. This is usually achieved by a stabilisation thermal treatment, either a low temperature thermal treatment or as a result of heat introduced during rolling, which results in the H3x tempers.
Tell us freely to get more details about 5052 T5 Temper Aluminum Plate. Email: joy@gloryalum.com