High Strength 7075 Aluminum Sheet,7000 Series Aluminum Sheet Processing Technique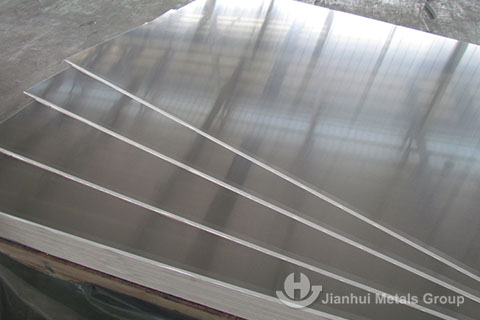 Jianhui Metals Group stocks 7075 Aluminum sheet. 7075 is an aluminum alloy, with zinc as the primary alloying element. It is strong, with a strength comparable to many steels, and has good fatigue strength and average machinability, but has less resistance to corrosion than many other Aluminum alloys. Its relatively high cost limits its use to applications where cheaper alloys are not suitable.
As a result of these well- balanced properties, 7075 alloy sheet and plate products, such as those available from Jianhui Metals Group , are commonly used in products where strength, corrosion resistance and high stress-reduction capabilities are important. Alloy 7075 is typically available in the annealed state as well as several tempers of the T6, T73 and T76 types.
7075 aluminum sheet is ideal for marine and automotive applications as well. Products where strength is critical, such as rock-climbing equipment, hang glider airframes and bike frames are commonly made from 7075 aluminum. Other uses include gears, missile parts, regulating valve parts, shafts (including Lacrosse sticks) and chassis plates, as well as in precision rifles, Because it can be highly polished, 7075 alloy is also widely used in mold tool manufacture, particularly in the plastics industry.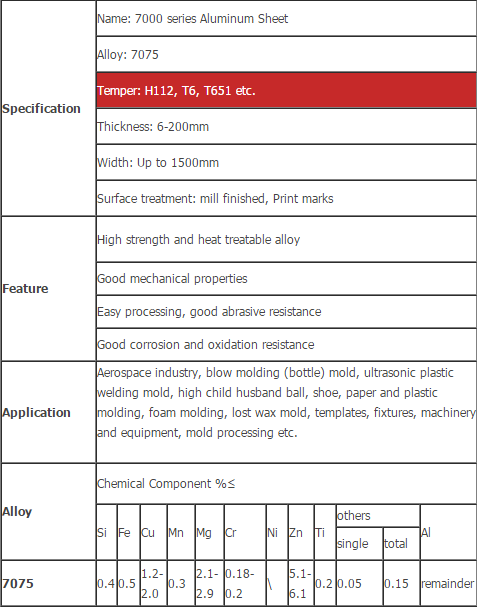 Whenever you have a need for any of 7075 aluminum sheet for your products, please feel free to contact us .