hot rolled 1060 aluminum coil have a good price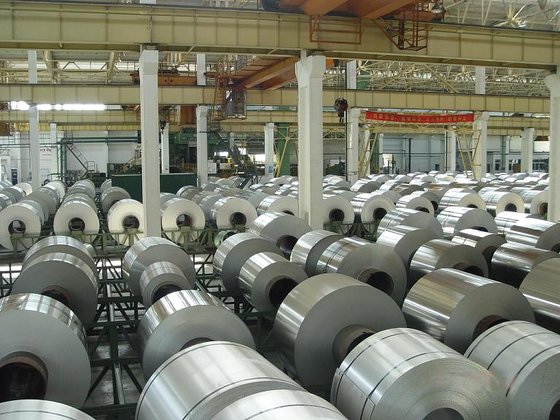 We Provide Standard-Sized aluminum products And produce many custom shapes based on your drawings or finished part print to fit each client's specific needs. The aluminium can be provide include aluminum coil, foil and plate. And aluminium 1000, 3000,8000 series are best -selling products in our company.
This article we will introduce the1060 aluminium coil
The advantage of 1060 aluminium coil:
1 Its production process is relatively simple, relatively mature technology with respect to the price relative to other high-grade aluminum alloy with a huge advantage.
2 Aluminum strip has good elongation and tensile strength, fully able to meet the requirements of conventional processing (stamping, stretching) high moldability.
3 It is industrial aluminum with high plasticity, corrosion resistance, electrical conductivity and thermal conductivity, but low intensity, heat treatment can not strengthen machinability bad;
4 1060 Aluminum coil can be welding, welding and exposure to atomic hydrogen welding, brazing is not easy; It is easy to withstand the pressures processing and extension, bending.
The 1050 mill finish aluminum coil, with an aluminum content of ≧99.5%, is currently one of the most commonly used industrial aluminum series. It has the general characteristics of aluminum material, such as small density, good elecitrical and thermal conductivity, as well as excellent corrosion resistance. With high plasticity and good machinery ability, the 1050 mill finish aluminum coil can be processed into aluminum sheets, aluminum strips, aluminum foils and aluminum extrusions.
If you have any need of 1060 aluminum coil or other aluminum products,pls feel free to tell us.