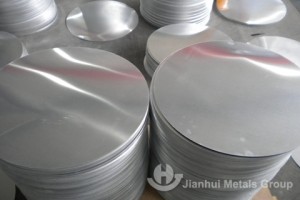 Our 1050 H14 Aluminium Circles for Pan  shaped aluminium sheet have many types of alloy,such as alloy grade 3003、AA 1050、alloy 1070 A1050 O、AA 1100 3003 1060 1200 HO alloy,also have AA3003 deep drawing quality hard anodising quality、alloy 3003 DDQ hard anodizing、alloy 3003 H12、3003 O temper hard anodized quality、1100 3003 anodized quality、alloy 1100 HO grade etc.
Alloy: 1050, 1060, 1070, 1100, 1200,3003,3004
Temper: O, H12, H14
Thickness: 0.4~5.0mm
based on ISO 9001 with the full participation of all employees in the process of continuous quality
improvement and quality assurance practices resulting in total customer satisfaction. By encouraging
open communication, we are dedicated to achieve true and sincere partnership with both internal and
external customers resulting in total customer satisfaction.
Diameter: 80~1200mm