Leading Manufacture Export Aluminum Sheet Foil 1235 in Stock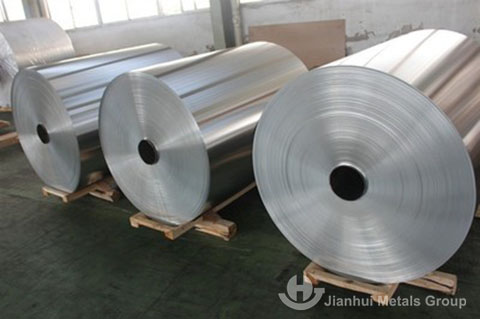 With a minimum content of 99.35%, the aluminum sheet foil 1235 alloy has become the most common foil alloy on the market today. It's fairly high aluminum content makes it an excellent alloy for a variety of industrial and food service markets. In the annealed states, it's very malleable allowing for easy workability and formability. A very similar alloy to 1145 as it contains almost the exact same chemical composition and the same physical attributes. At times, it can be used as a substitute for the 1145 alloy, which is becoming less common in the market today.
Aluminum sheet foil 1235 has good rigidity,high strength,light weight,good tensile strength.Its good weather resistance and corrosion resistance can be up to 25 years that do not fade.With good manufacturability and spray painting process,aluminum sheet can be processed into plane,arc and complex geometry shape such as spherical.The aluminum sheet is not easy contaminated but easy to clean and maintain.Because it is different from the glass,stone, ceramic, the adornment material,so aluminum sheet can be 100% recovery.It is also can be recycled which is better for the environment.
Standard Specifications: QQA-1876, ASTM B479
Jianhui Metals Group is a rich experienced aluminum sheet foil 1235 suppliers that our quality products are mostly exported to Europe, Australia, America,etc.Besides,we have win a great reputation by outstanding products with effective services making our clients widespread very satisfied.Let's start new relationship with us!