PE PVDF color coated marine grade alloy 1050 1060 3003aluminium coil for tanker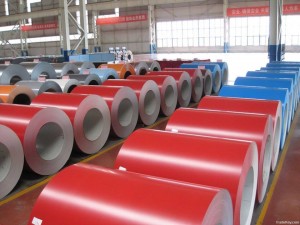 The machinability of the 3003aluminium coil for tanker is considered good for being an aluminum alloy. It is readily machined for the different applications. It can either be formed using conventional hot working or cold working. It's also possible to use conventional welding methods to shape 3003 aluminum. It is sometimes welded to other aluminum alloys, like 6061, 5052 and 6062, which should have an AL 4043 filler rod.
3003aluminium coil for tanker  isn't heat treatable, but it can be forged with heat that's between 500 and 950 degrees Fahrenheit. When using heat in this range, the aluminum can be hot worked easily. However, it is readily cold worked, which can be done using conventional methods. When annealing the alloy during or after using cold working techniques, it should be performed at 775 degrees Fahrenheit. This will give it enough time to thoroughly heat before being air cooled. The only way to make this alloy hard is with the use of cold working. It can also be deep drawn, spun or brazed.
Tensile Strength
(PSI)
Yield Strength
(PSI)
Elongation
% in 2″
.064 Sheet
Min 90° Cold
Bend Radius for
.64″ Thick
3003-O
16,000
6,000
30
0
3003-H 12
19,000
18,000
10
0
3003-H 14
22,000
21,000
8
0
3003-H 16
26,000
25,000
5
1/2-1 1/2 T
3003-H 18
29,000
27,000
4
1 1/2 – 3 T