Professional M-5 Aluminum Plate for Mold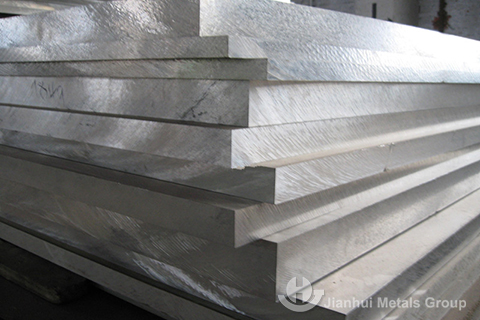 M-5 Aluminum Plate is a proven and widely used aluminum mold alloy. Created to help prototype and low volume production mold makers produce molds more quickly, M-5 Aluminum Plate has an established track record of success. Produced in California at an aerospace certified casting facility, M-5 Aluminum Plate provides an affordable alternative to typical wrought and forged large aluminum blocks.
M-5 Aluminum Plate offers the mold maker a porosity free and grain free product, with consistent hardness and strength properties throughout the thickness of the plate, even up to its maximum thickness of 30 inches. The proprietary alloy composition of M-5 Aluminum Plate provides strength at room temperature, as well as increased resistance to thermal fatigue compared with some wrought alloys.
M-5 aluminum plate is a much more corrosion resistant alloy than typical mold materials, and can also be anodized, coated, and textured for varying mold applications. M-5 is produced on the plus side of the stated thickness, and comes with a milled top and bottom surface to reduce handling and machining steps needed with other 5000 series mold plate products. With its excellent dimensional stability and ready availability, M-5 is an excellent choice for many mold applications.
· Excellent weldability
· Surface Condition – Machined top and bottom to reduce costly handling and machining steps
· Dimensional Stability – High dimensional stability during and after machining
· Polishing – Good polishing properties
· Good Anodizing and Hard Coating properties
· Corrosion Resistance – Excellent corrosion resistance in many applications
· Low density offers a 5% weight savings over other cast products
· Very consistent hardness and mechanical properties throughout its entire thickness range, regardless of size.
· Vacuum tight microstructure
M-5 Aluminum Plate Applications: Injection Molds, Blow Molds, Structural Foam Molds, and Rubber Molds. Additional uses include: Vacuum Forming Tools, Compression Molds, Heating and Cooling Plates and proven Semi-conductor Transfer Chamber applications.