The 6061 Aluminum Coil Strip Used for Structural Components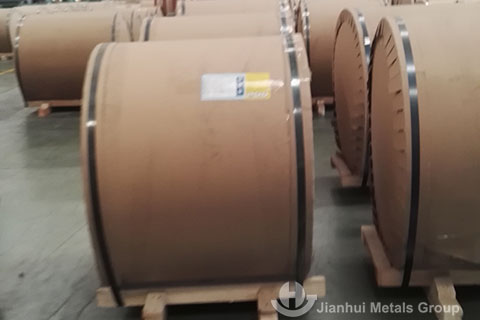 The 6061 aluminum coil is a general purpose alloy that's made with silicon and magnesium. It has great resistance to corrosion, higher than other heat treated aluminums, but has lower strength. It has great machinability and forming properties. It can be easily welded and offers great joining characteristics. This aluminum alloy can be anodized and can have other coatings applied. The electrical conductivity of this metal is 40 percent of copper.
It's common for 6061 aluminum to be used for structural components, worm gears, electrical connectors, electrical fittings, marine fittings and hardware, marine components and for heavy duty structures that need good resistance to corrosion and strength-to-weight ratio. When in the annealed state, this metal can be cold worked using a variety of standard methods. For instance, it can be deep drawn, stamped, drilled, tapped, cut and bent.
6061 aluminum coil strip details
Temper:F,T6,T651,T9,T4,H111,H112
Mother coil:DC
Thickness:0.8-6.0mm
Width:800-2300mm
MOQ:5 ton per size
Surface:clean and smooth,no bright speck,corrosion,oil,slotted,etc.
Weigth:about 2mt per pallet
Package:export standard package,wooden pallet with fumigation
Delivery time:about 30days after receiving the deposit
Payment:TT
Trading terms:FOB,CIF,CFR
Product standard:GBT,JIS ,EN,ASTM