trade assurance AA1060 plate/sheet from China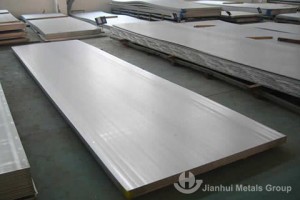 AA1060  plate / sheet  is a relatively low strength, high purity alloy with a 99.6% minimum aluminum content. It is noted for its excellent welding characteristics and formability along with good corrosion resistance. It has excellent forming capability by cold or hot working with commercial techniques and may be welded by standard commercial methods.
The entire 1xxx alloy group displays excellent forming, welding, brazing and finishing characteristics, and can easily be impacted, cold drawn, deep drawn and bent into various configurations. The characteristics of alloy 1060 make it ideal for chemical and food handling equipment, as well as for food, pharmaceutical and liquid containers.
Availability – Real time from 5300 North American Suppliers
Specifications
Related Tradenames and Metal Names
Chemistry Data
Welding, Machining/ General Data
Fabrication Videos NEW
Physical Data
Mechanical Data
Links to Related Data
Main Material Property List
i f you have any need of AA1060 plate / sheet,pls feel free to tell us .